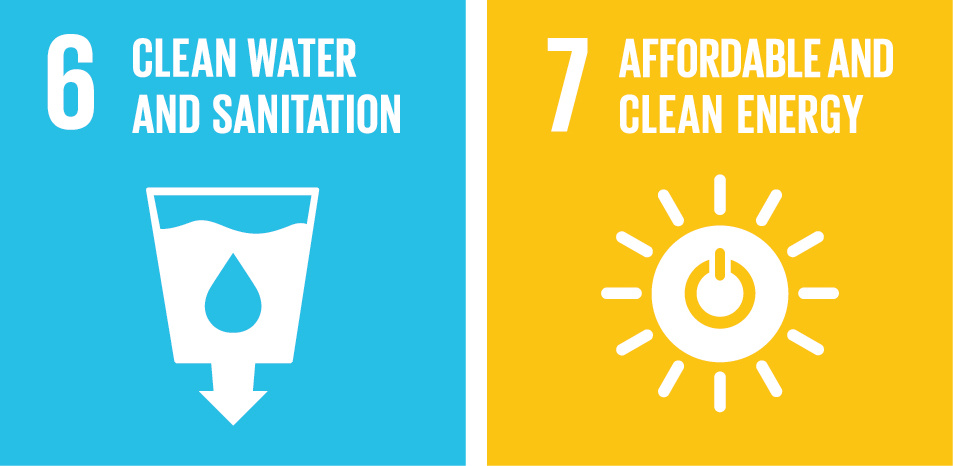 The UN´s Sustainable Development Goals
Our environmental work is rooted in the UN's Sustainable Development Goals, the world's joint plan to tackle environmental and social challenges by 2030. Our two focus areas are based on goals 6 and 7.
WHAT DOES THIS MEAN IN PRACTICE?
Greener services contribute to goal 6 by:
Protecting and creating clean drinking water

Improving sanitation

Reducing pollution and wastewater

Protecting and restoring water-related ecosystems
Environmentally efficient energy consumption aims to reduce our relative energy consumption. Thus, we contribute to increased energy efficiency, one of the sub-goals of goal 7.