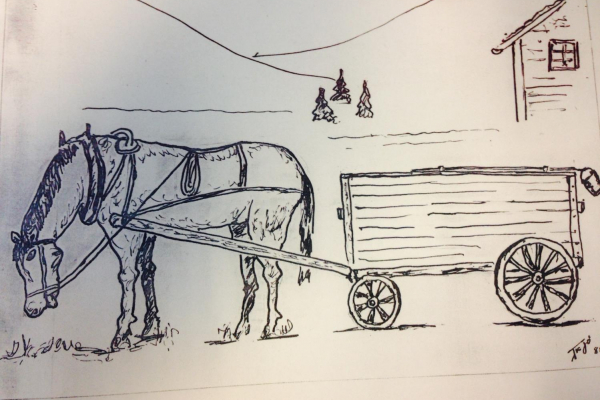 Although the oldest branch of Norva24 was founded in 1919 in Norway and offered Underground Infrastructure Maintenance (UIM) services with horses and carriages, Norva24 in its current form was created in 2015 through the merger of five local UIM companies in Norway, with the vision to build a European market leader and pioneer in UIM services, and to become the leading European business in its industry and an inspiration for the development of the UIM industry in Europe.
In connection with the establishment of Norva24, the Swedish private equity firm Valedo Partners invested in the Group through Valedo Partners Fund II AB.
The Group expanded its operations outside of Norway in the following years, beginning with its expansion into Denmark in 2017 through the acquisition of an established company, followed by its expansion to Sweden into September 2017 through the acquisition of Söderlindhs. Norva24 has in recent years also focused efforts on professionalizing its processes through the harmonization of administration, adopting QHSE standards, processes, and reporting, and integrating an ERP system across the Group.
The Group has also strengthened its management team in recent years, both at Group Management level and country level for CEOs.
In 2018, the Group integrated its Danish and Norwegian entities. In 2018, Norva24 published a sustainability report, emphasizing the Group's dedication to sustainability. By 2019, all Group companies (excluding Söderlindhs) had obtained ISO certification, and the Danish and Norwegian entities were further integrated into a single order handling system. In March 2019, the Group expanded its operations into Germany through the acquisition of ExRohr.
In December 2019, Norva24 installed its IoT surveillance solution at a global restaurant chain, a leading Nordic train operator and other customers' premises in several locations, allowing for surveillance of underground infrastructure and enabling proactive responses to any potential problems that may arise. Norva24 Vest was awarded the Gazelle award in Norway in 2019. The award is only presented to 1 percent of companies in Norway that have achieved specified high growth criteria in terms of their financial performance. As of June 30, 2021, Norva24 has successfully completed and integrated 28 acquisitions, highlighting its strong M&A capabilities.
Norva24 has successfully evolved into a leading Northern European platform