Norva24's maintenance of the underground infrastructure is a key factor for a sustainable future and our services contribute to the UN Sustainable Development Goals (SDG).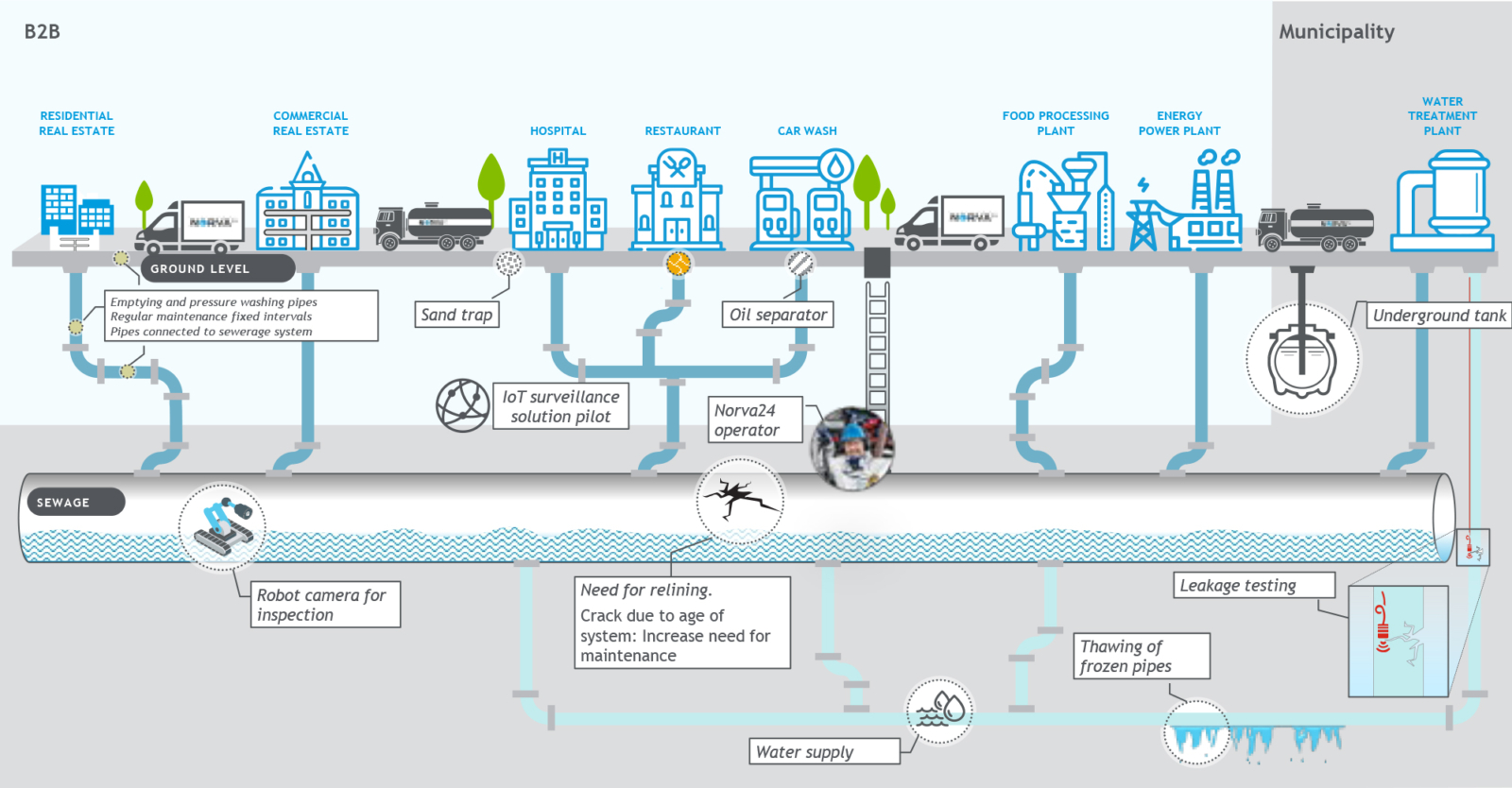 UIM services contributes to:


SDG 6.5: Improving water quality
UIM services play an essential role in improving water quality through pipe maintenance and the treatment and removal of polluted water and sludge. Through infrastructural maintenance and repair, UIM services actively prevent pipe leakages and spills, reducing pollution and the release of untreated wastewater and waste.
SDG 6.3: Implementing integrated water resource management
UIM supports governmental water policy through maintenance of underground infrastructure, ensuring safe and clean water and better management of water resources. Innovation and technological improvements in the UIM services industry enable more efficient usage of water resources and monitoring of underground infrastructure.


SDG 11.3: Inclusive and sustainable urbanization
Well-managed and maintained underground infrastructure are essential to cope with increasing urbanization and capacity demand. To that end, UIM services offer sustainable, long-term solutions to address the pressures placed on underground infrastructure caused by increasing urban development and climate change.
SDG 11.6: Reducing adverse per capita environmental impact of cities
Proper maintenance and prevention of leakage in underground infrastructure is crucial to reducing the environmental impact from cities on the wider environment. UIM services enable cities to properly manage and adapt to the increasing environmental impact of cities by boosting the capacity of existing underground infrastructure systems and preventing damage through monitoring and regular maintenance.


SDG 13: Strengthening resilience and adaptive capacity to climate-related hazards
UIM services are crucial for countries adapting to the increased extreme weather conditions created by climate change. Well-maintained underground infrastructure are essential to cope with increased precipitation and reduce the risk of flooding.